Loa - Range
A perfect combination of acoustics and design.
Features
Type:
Absorber

Absortion Range:
350 Hz to 5000 Hz

Acoustic Class:
B | (aw) = 0,80
Purpose
- First reflection Control
- RT reduction
- Flutter echo control
- Reducing excessive reverberation
- Improving speech intelligibility
Loa Absorber acts in the mid-high frequency range and is the perfect solution to reduce excessive room reverberation, treat first reflections, or to solve common issues such as flutter echoes or comb filtering.
When in place, Loa has perfectly fitted curved sides that hide the installation system, making the panel fit perfectly into the surface.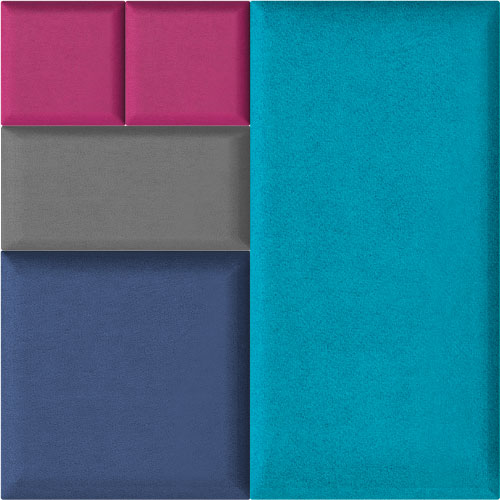 Performance
A perfect combination of acoustics and design
Recommended for
- Hi-Fi Listening Room
- Media Room
- Home Cinema
- Living Room
Available fire rate:
FG | Furniture Grade

Materials:
- Acoustic fabric
- Marine grade plywood structural frame
- Calibrated cell acoustic foam

Range | Dimensions:
Loa - Absorber | 297x297x40mm
- Equipped with four M6 Screw Thread receiver

Loa Dimi - Absorber | 595x297x40mm
- Equipped with four M6 Screw Thread receiver

Loa SQR - Absorber | 595x595x40mm
- Equipped with four M6 Screw Thread receiver

Loa RCT - Absorber | 595x1190x40mm
- Equipped with four M6 Screw Thread receiver

Integrated Fixing system:
Designed to keep your walls intact, providing a sturdy alternative to glueing panels to your walls. Perfect for temporary installations, or for rented studios and rooms.
(fixing already incorporated on the panel)
Fixing Systems
Wall & Ceiling

+ FixArt - Tube

+ FixArt Clip

+ GlueArt 2.0

+ Instant Fix Kit
Mobile
+ Kit Mobile Wall
Ceiling

+ FixArt Cloud
Add-ons

+ FixArt Tube Lock

+ FixArt Connect

+ M6 Screw Thread receiver - Add-on
Loa - Absorber | Range
Range