Agad Drum Booth 3.0
Portable Solution
Artnovion Drum Booths are designed for mobile percussion acoustic treatment, either in studio, on stage, or in the comfort of your home.
Made from Artnovion Absorbers, designed to control excessive reflections and reduce leakage and Crystal viewing windows, providing sound insulation without isolating you from the world, improving acoustics for the player, and better sound for band members, maintaining exchange between musicians.
Mounted with Artnovion Mobile Walls, easily modified to fit your specific needs.
Agad Drum Booth I 3.0
- 5 Walls | Wall size 1800 x 595 mm
- 2 Crystal Doble Windows size 1190 x 595 mm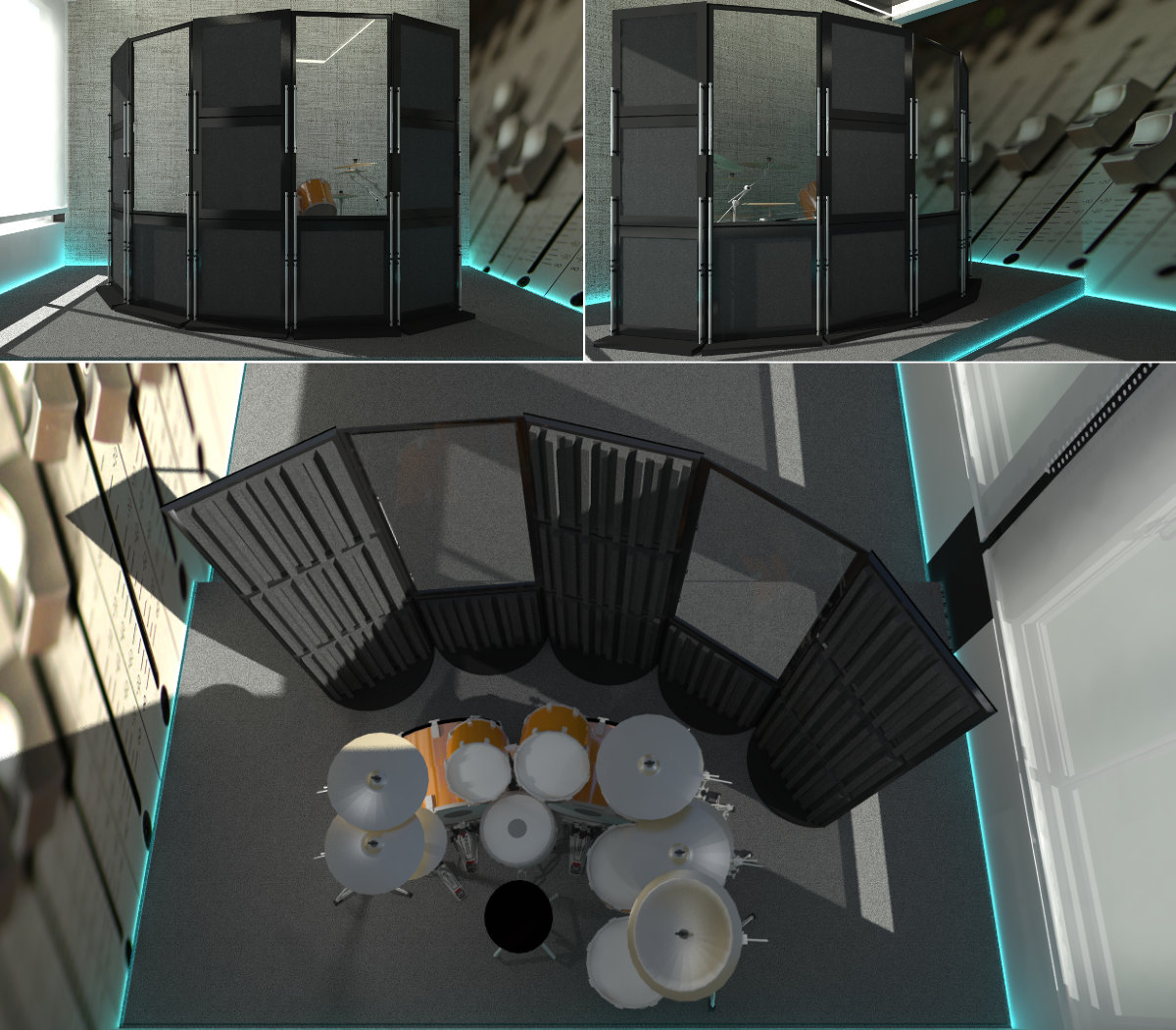 Agad Drum Booth II 3.0
- 7 Walls | Wall size 1800 x 595 mm
- 3 Crystal Doble Windows size 1190 x 595 mm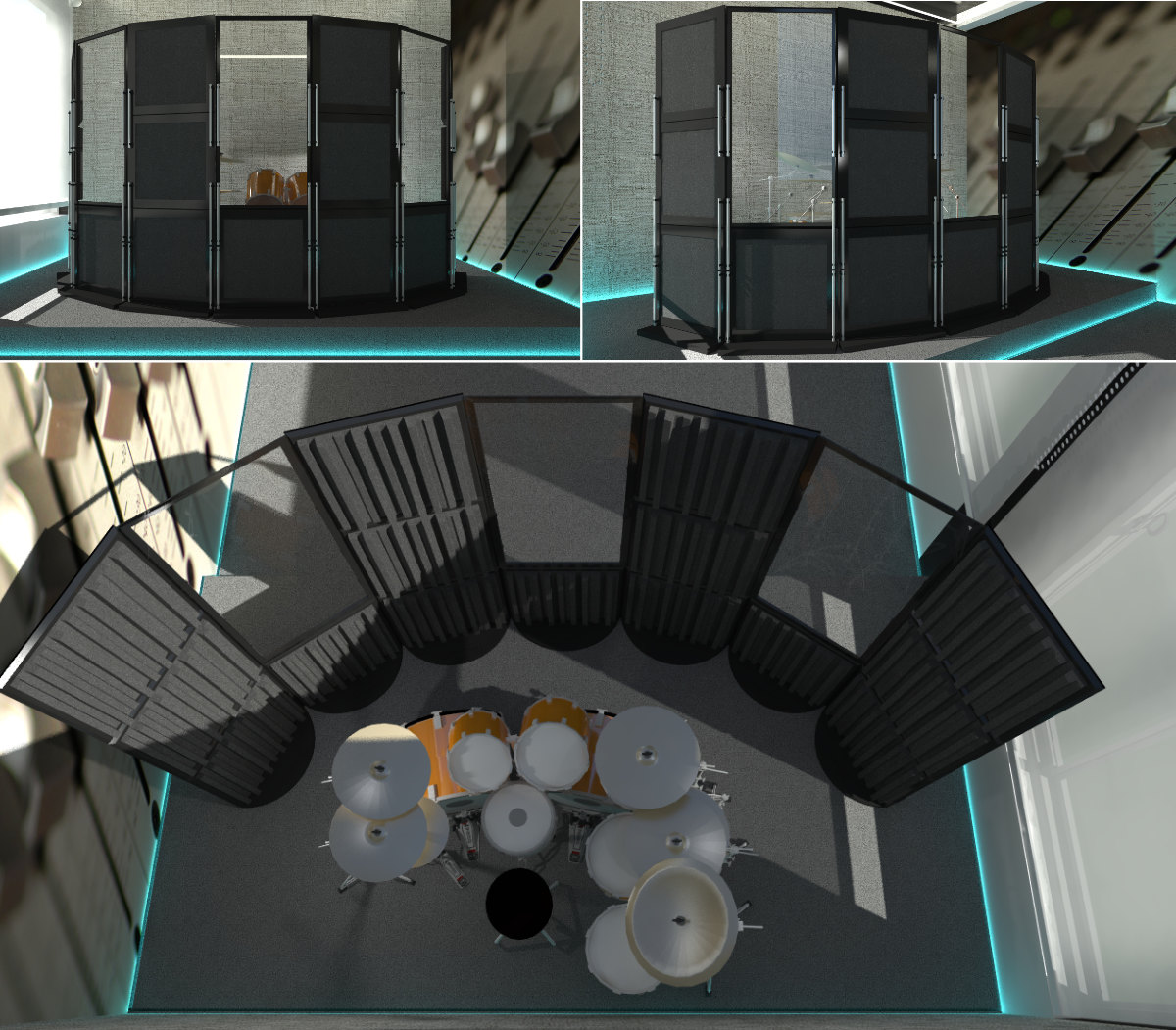 Agad Drum Booth III 3.0
- 9 Walls | one wall size 1800 x 595 mm
- 3 Crystal Doble Windows size 1190 x 595 mm
- 2 Crystal Windows size 595 x 595 mm